Laminate Flooring in Denton, TX
The Perfect Laminate Floors for You
Update your old floors with brand new laminate flooring from My Flooring America in Denton, Texas. Our beautiful collection of laminate flooring styles is perfect for any room in your active household. Whether you're looking for a timeless wood-look plank option or a natural stone look floor for your entryway, we have you covered.
Our expansive showroom carries unique styles, from a deep-grained natural oak look to authentic knotted planks. Proudly serving the communities of Lewisville, Lake Cities Chamber, Corinth, Hickory Creek, and Argyle, Texas, plus the surrounding areas, our flooring specialists are eager to begin guiding you in your search to stunning new laminate floors.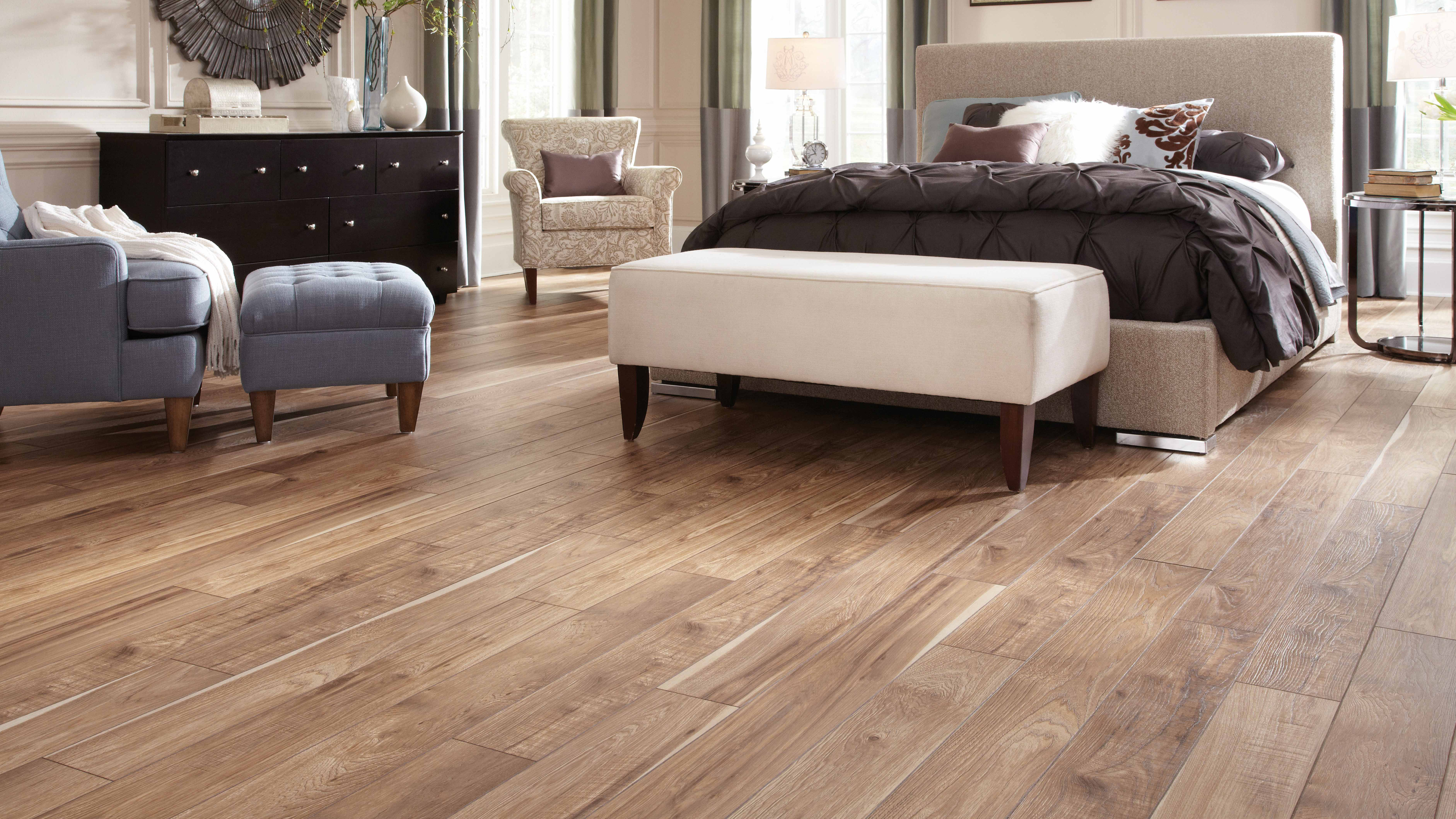 Types of Laminate Flooring
These days, laminate flooring can flawlessly mimic all the natural elements, including hardwood, ceramic, and porcelain. Many people can't even tell the difference between a solid hardwood floor and laminate wood-look planks.
Each laminate option is made from one-of-a-kind visuals made to be as strikingly beautiful as they are durable. Our flooring experts will help you flip through our selection of laminate wood-look planks to find the right hue to match your existing decor and home design.
Why Choose Laminate Flooring?
This budget-friendly floor is an excellent choice for any room of the home, as it can be installed below grade level in some of your more moisture-prone areas like the basement or laundry room. Our laminate floors can simply be installed with a click-lock system that protects against leaks and damage to your subfloor.
Laminate flooring is also a comfortable surface to live on, as it is softer underfoot than traditional hardwood. Laminate is composed of four layers. These layers help protect surfaces, stand up to water, and create stability. The layers of laminate include a wear layer to resist moisture, a core layer for water resistance, a balancing layer for stabilization, and a decorative layer that provides the embossed in register visuals.
Not only are laminate floors waterproof, but they're also a cinch to maintain. Only needing to be frequently swept, vacuumed, and damp-mopped, these floors can stay looking new for years down the line.
Selecting The Right Laminate Brand
We carry premium laminate flooring brands such as Floorcraft Maysville, designed for life-long performance and backed by a 50-year warranty. This Five Star flooring is protected against stains, fade, water, and wear, making it an excellent choice for even the most high-traffic areas of your home. Offered in numerous styles and hues, the Floorcraft Maysville laminate collection has a floor to match your taste whether you're looking for contemporary or traditional designs.
Contact us today to find the right laminate floors to match your lifestyle and begin living on your beautiful new floors.