Redefine Your Interior Design with Luxury Vinyl Flooring in Denton, TX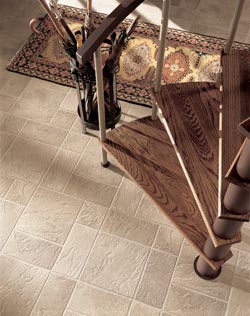 When it's time to improve the look, feel, and value of your home, you never have to worry about making compromises. At My Flooring America of Denton, we make remodeling a simple and stress-free experience. Visit our flooring showroom and find the right luxury vinyl flooring in Denton, TX. Thanks to our wide-ranging product selection, personalized approach to service, and no-hassle installation solutions, home improvement has never been easier.
At our showroom, we believe that form and function can coexist. To that end, we offer a staggering array of luxury vinyl tile and plank flooring. We have teamed up with the well-known brands to offer a selection that is hard to beat. You can view samples of our flooring, find the products that meet your needs and enjoy a new look for your favorite spaces.
Not sure where to begin? No need to worry--we're here to help you. Our showroom staff is well-versed in the latest trends sweeping remodeling, flooring, and interior design. You can talk to us about your remodeling goals, and then we'll make recommendations based on your preferences. We can even facilitate luxury vinyl flooring installation so you can enjoy your purchase as quickly as possible.


The Advantages of Luxury Vinyl
Luxury vinyl flooring is as beautiful as it is resilient. It can come in a variety of colors and designs. One of the greatest strengths of this flooring material is its durability. That's because all luxury vinyl planks and tiles incorporate a tough, non-porous surface. Since this flooring type is both strong and attractive, it has become a popular choice amongst homeowners with children, pets, or active lifestyles.
Luxury vinyl is so durable that it resists impacts, scuffs, and scraping with ease. Also, this flooring is waterproof, so water and other liquids have a hard time staining luxury vinyl surfaces. Thanks to this strength and resistance, this flooring material is simple to clean and maintain.
Another great aspect of luxury vinyl is its design versatility. Thanks to advanced manufacturing methods, luxury vinyl flooring is available in a stunning selection of colors and designs--and even the appearance of other materials. Now, you can enjoy the majestic appearance of hardwood or the refined ambiance of stone, without paying a premium!


Choose Between Luxury Vinyl Plank and Tile Flooring
At our flooring showroom, your options are limited only by your imagination. We have worked hard to offer an extensive catalog featuring trusted brands like Downs, Naturcor, and many others. Our luxury vinyl options are further separated into two types:
Planks: Luxury vinyl planks offer the beauty and ambiance of hardwood flooring without the stringent maintenance requirements. Our luxury vinyl plank collection is available in the appearance and finish of popular tree species, like mahogany and oak.
Tiles: Does your kitchen or bathroom need a new aesthetic? Revitalize your interior design with luxury vinyl tile flooring. Choose from a variety of designs and colors--including the distinct appearance of stone and ceramic. You can even mix and match to create innovative patterns!
Your remodeling journey starts at our flooring showroom. Visit us and discover how easy it is to re-floor your property. With our attentive support and complete installation services, you'll attain results that last.



Contact us to learn more about our selection of luxury vinyl flooring. We proudly serve homeowners throughout Denton, TX, including the Lake Cities Chamber of Commerce area, Sanger, Krum, Justin, and the surrounding communities.